---
LEARN HOW OUR OUR SELF STORAGE SERVICES CAN FACILITATE YOU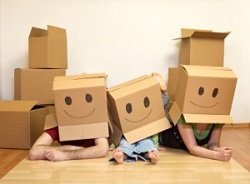 Man and a Van London specializes in offering removal services to both domestic and corporate clients. We have been around for more than ten years and have helped thousands of people relocate their homes and offices. We are set up in London but our network is spread all over the country and in international countries as well. This enables us to offer our services to people not only looking to move in London but those who want to move abroad as well. Our wide range of services have helped people from all walks of life, enjoy a better transition and make fresh new beginnings.

When people are moving from one place to another they often struggle with handling all their luggage and belongings at the same time. It's quite normal to have loads of stuff with you that you don't want to leave behind and wish to take with you. But because of a wide range of reasons you might not be in a position to take everything with you at the moment. In other cases, people are not moving anywhere but still need some extra space where they can store their valuables. People sometimes feel that their belongings are not safe in their own homes because they are either living in a house share situation or some other conditions that can make it difficult for them to keep their valuables protected all the time. If you think you are in any of these conditions and would like to have your own secure and safe place for some of your belongings, just call us at 020 8746 4384 and inquire about our excellent self storage services.

We have storage lockers available in all sizes. The smallest size we have is perfect for storing valuables like jewelry. We have a separate much wider and flatter locker that is designed specifically for storing important documents. The sizes of our lockers keep on increasing from that. The largest storage services that we offer include full rooms and spacious storage areas for much bigger items like cars or for running temporary office work. Our rooms are often rented out by companies and individuals that are looking for a place to temporarily run their studios or personal business work from. Whatever you're needs are we can cater to them by finding the appropriate sized self storage service for you.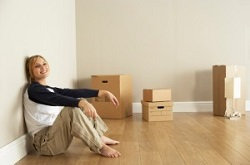 The best thing about our services is that we fully cover them on insurance. This means that you do not have to worry about losing your valuables to theft or other kinds of damage. We have installed the latest security systems and each storage room has its own CCTV installed. We have assembled a security team that is especially dedicated to looking after our storage facility. Our CCTV cameras are constantly being monitored and taped. We have also set up an advanced system that keeps your items safe against any natural hazards like flooding or fire. In our ten years of providing service we have never failed in offering the right security level to our customer. We take pride in our dedicated services and promise to keep up to our word.
You can personally visit Man and a Van London anytime you want to have a look at our storage facility yourself. We can give you a guided tour and show you all the lockers and rooms we have available for rent. You can rent them for short term or for longer periods of time as well. No matter what your needs are we will offer you the perfect facility, which will fit your needs and budget. Simply call at 020 8746 4384 and book yourself an appointment.