---
WHAT TO GAIN FROM OUR GREAT MAN AND VAN LONDON SERVICES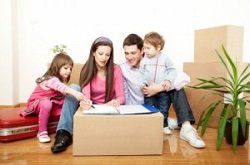 If you are planning to move to another place or simply need to ship some things to another location, hiring a man and van service can be really beneficial. There are lots of man and van services these days but Man and a Van London has been around for more than ten years, automatically gaining the added advantage of understanding the industry better than anyone else. We have been offering customers from all walks of life, superb man and van services that have been molded and tailored to suit every person's individual needs. Because of this we have been able to build a strong portfolio with a renowned reputation in the industry and market. If you want to talk to anyone from our customer service center you can call at 020 8746 4384.

With our amazing man and van London service you don't have to go around begging your friends to help you with your shipment. Whether you have a small car or no car at all, don't worry at all, we take care of as much luggage as you have. Whether you are planning on moving your whole home or just some stuff to some other location, we can help you do the task with complete ease. Our affordable service is accessible by all. With one man and one van to do the job for you, the costs are extremely low, making the whole service very much affordable by you. Our mover will help you by picking up all your packed boxes or other items that you have to ship, will load them in the van, and drive them off to whichever location you have requested. If you want you are welcome to hop in and ride to the location with your luggage as well.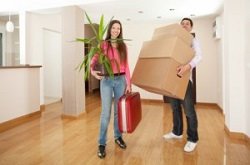 For most people the biggest concern they face is reliability and trust. But we offer complete transparency in all the services we offer, thus ensuring our customers enjoy total peace of mind. This is why we allow you to ride on the van in which your luggage is being shipped. You can see for yourself just how careful our movers drive and how responsible they are with your luggage. In case of any mishaps or damages to your property we offer complete insurance that covers all loses. This is to further support and reassure you that we are not going to try taking any burden or blaming off our shoulder. We will help you throughout the process and take care of any and all needs of yours. Apart from our man and van service we also offer a range of other services if you are looking for more help. If you have too much luggage to ship we suggest that you hire our larger package in which we sent a fleet of vans and a team of experienced movers over to your house. The bigger the team you have to help you, the quicker your job will be done while also making sure that not one mover alone is over burdened. If you are looking for some help packing your luggage we can help you with that as well. We have all the required materials and products for your packing job stacked up in our offices. We will sent our movers with all the materials they will need, and they can come over to your house and do all your packing for you in no time at all. These movers will help you load all the boxes as well. But their job does not end just there. Upon arrival at the intended destination, they will unload all the boxes for you, unpack them all in your house, and then clean up afterwards.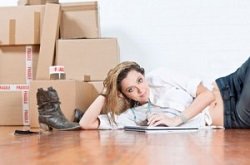 Our moving service is not only limited to individuals but covers business and corporate moving as well. If you have a business or office set up and are looking for some changes that involve moving of equipment from one location to another, our man and van service is just the answer to your problem. Whether you need to sent some stuff to another office of yours in London, somewhere else in UK, or even outside the country, we can help you with your shipment. We offer our services nationally and internationally so you don't have to worry about the distance, we will cover it all for you and again. Our goal is to fully benefit both individual and private needs customers and businesses as well. Our packing experts are also trained on packing office equipment which can be quite tricky and different from regular home packing.

If you are looking for any storage needs, we can help you with that too. We have huge warehouses, and storage facilities that specially designed to offer the protection and safety that your belongings will require. For this reason we have made sure that our storage facilities are fully updated with all the latest security systems to provide top notch security 24/7. The storage locker or room that you will reserve for your belongings will have its own CCTV camera and a separate key to access it. That key will be given to you so that you can come and access your possessions whenever needed. Because of this great facility you will not have to wait for our working office hours to take your belongings or add more stuff in your locker. You will have complete control and access to your area.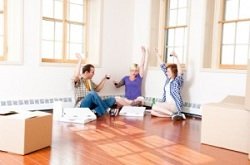 Our storage facilities are also used by several people and organizations as temporary office or studio set ups. Man and a Van London has been known to provide clean and well organized rooms and spaces where offices can efficiently conduct their work when their real offices are undergoing any renovation or other work. Our impeccable arrangements and services will be perfect for your needs. Your employee productivity will not be affected at all. We are known to be quite experienced in catering to corporate moving and corporate storage needs. This is why you don't have to think twice before picking up the phone and calling 020 8746 4384.
What client say's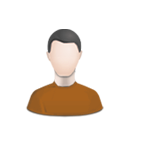 Moving Van London supplied a reliable moving van when we wanted to move our daughter to her new flat in another area. We didn't have a massive load but needed a larger vehicle. This company provided quality removal van hire at affordable rates...
Antoinette B.
They told me that office removal was going to be one of the toughest times in my life. Turned out it was the sweetest in a long time. I talked to London Man with Van on the phone and asked them to come and take a look at the office and they told...
Kevin
Simply put, my office is a mad house even at the best of times. With so many people coming and going, employees and otherwise, sometimes I don't know which way is up. Which is why I needed someone who could take complete control when it came to my...
Aaron C.
These guys are super-men, really. I have a lot of heavy furniture around the house and I thought that trying to move it with my brother and my husband would not suffice. So we hired a couple of movers from ManandaVanLondon. They were more than...
Helen Clarke
I was getting older and found it hard work getting around. My home was too big so I was renting it out. I was moving into a small flat and only wanted some of my most precious belongings moving. I had heard some good response about a local removal...
Cora Bell
It is very important that a removal is not taken too lightly. I find that many people try to do it themselves, and get undone by it, in a variety of different ways. I have never been so ridiculous, and have always used a top quality service for...
Benjamin P.