---
WHAT TO EXPECT FROM OUR UK REMOVALS SERVICE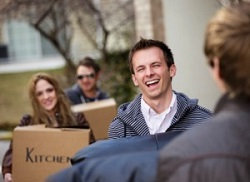 Man and a Van London specializes in offering UK removals to people not only situation in the United Kingdom but those living abroad as well. Our removals services have been around for more than ten years now and we are proudly servicing thousands of customers each year. We have a broad target market and offer services to not only individuals looking to move their home or personal belongings but businesses and corporations as well that need help in relocating their offices. Along with our removal services we also offer specialized packing and storage facilities. We cater to everything that is related to the job of relocating from one area to another. We aim to offer high quality services in London, UK, and all over the world. You can easily reach us whenever you like by calling the number 020 8746 4384.

'Domestic removals' is one of best our offered expertise. We have been doing this for so long that it is one of the quickest offered service we have. We have several different packages available in this category that can fit all types of customers. We have the very basic service which we call man and van service. This is most suited for those people who have small tasks and not much luggage to relocate. This costs quite less and is often less expensive than any other package being offered at our company. So if you are looking to get a small job done, this service would be ideal for you. It is also one of the cheapest packages being offered at our company.

If you are looking for a more extensive home removing service then you will need to upgrade your man and van service by requesting a bigger team of movers and more vans. This is mostly for those people who need to relocate their homes. This is because their belongings include all sorts of things especially furniture. Furniture is something that will never fit into one or two vans. You will surely require 5 vans just to hold your furniture like your sofas, couches, dining table, chairs, beds, and everything else that you plan on moving with you. Then you will have lots of clothes and linen and other items that you will most probably pack in boxes. All this will therefore require you to book in advance all the vans that you will need to relocate, along with more movers who can assist you with loading all of your luggage and then unloading it all for you when you reach your new destination.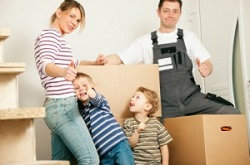 For home moving customers we also offer another great service that they can benefit from immensely and that is packing up their stuff. Lots of people hate this stage of moving and are not even able to do it themselves. Packing fragile stuff is the most complicated thing ever. But now you don't have to fret over it anymore. You can easily call us Man and a Van London and ask to have a team of packers dispatched at your house. We will send them with all the required material so you don't have to purchase anything yourself. To make things easier we also make sure that our packers and movers help you to not only unload your luggage but also unpack and clean up the new place when you arrive. This package is more expensive than the simple man and van service but it is definitely worth every penny.

For corporate clients we have a separate team of packers and movers that are totally suited for business relocation tasks. If you are interested in inquiring more about our business removal service, call at 020 8746 4384.