---
WHAT MAKES OUR LONDON REMOVALS SERVICE THE BEST IN UK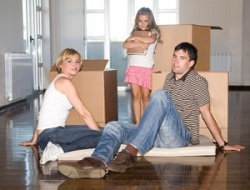 If you are looking for a London removals company, then look no further. Man and a Van London is one of the best companies out there for offering removal services to residents in London. Our company services are easily accessible and widely available in not only London, but the rest of UK and in the international market as well. This means that no matter which part of the world you are relocating to, our company can assist you with the job. Our company has been around for more than ten years and is well renowned for the impeccable service if offers. We have always had a very satisfied customer base that comes back to us for repeat business. We have gladly been offering our removal services to not only individuals but companies as well.

The best thing about our company is that we offer a wide range of benefits. There are so many great packages that you can avail at great prices too. We aim to keep our costs lower in order to let our customers enjoy a low price of our service thus making it affordable and more accessible by the general public. Since we have been around for more than ten years, we have been able to spread our network quite wide and expand our business. This has helped us in cutting down on running costs and enjoy more economies of scale. The added profits that we enjoy are used to keep on running a quality service while also offering it at a much lower price. This helps us expand our target market and reach out to those people who once before could not afford to hire a moving company for their relocation job. But now with our amazingly low priced service packages, any person can enjoy a quality service from us.

We do not only offer a simple man and van service. The range of services that we offer is extensive enough to cover not only home removal tasks but to help large corporations move their entire businesses as well. We have been in the market for several years and during this period we helped relocate thousands of offices. Whether you are looking to move just one office or an entire department, we can help you achieve it all. We have professionals who will come to you to fully discuss a strategy and plan with you. We aim to offer a corporate relocation that has the least effect on its employees and its business. We do our best to ensure that when we are helping a company in relocating its offices their productivity level does not fall.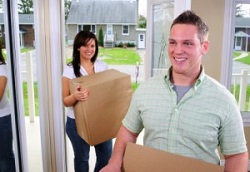 To offer more support and help to our customers, Man and a Van London has storage facilities to take care of the extra luggage or baggage that our customer cannot ship with them at the moment. These storage facilities range in size from small lockers to storage rooms big enough to run a temporary office. If you want to store some valuables like your diamond and gold jewelry or your important documents, simply ask for a locker and you can put your things in it for as long as you require. Our storage areas are kept under tight control and security so no one can hamper with your locks. Only you will have the keys and access to your own locker or room. You will be able to get anything from it at any hour of the day. You don't have to worry about our company's working hours to access your belongings. If you are interested in getting further information on any of our packages just ring us at 020 8746 4384.