---
ENJOY A FLAWLESS RELOCATION OF YOUR OFFICE THROUGH OUR EXPERT BUSINESS REMOVAL PACKAGE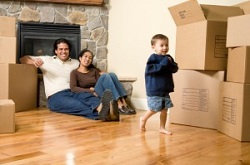 Man and a Van London is a company well known for its removal services. But our relocation service is not just limited to home removal. We also provide excellent business removal services to corporate clients. We are renowned amongst our corporate clients for helping them with their business removal tasks in the most efficient and professional manner. We have dedicated a separate team for targeting their efforts and expertise solely on business removals in order to provide our valuable customers more skilled experts. Our corporate side of services is entirely different from our domestic services. We offer a whole range of packages that are specifically tailored and geared towards the needs of our business clients.

When it comes to business removals we help our corporate clients in whatever their needs are. We have helped companies more their head offices, helped them a single department only, or even just a single person's office. But more than that, we have even helped companies set up their whole business in a completely new building. No matter how big or small your relocation task is we are here to help you achieve the most out of it. You can call us at 020 8746 4384 and book an appointment with us. We will have our consultant pay you a visit at your office to talk about your whole relocation plan. We will discuss in detail the new place that you are looking to move into and all the things that you will need to shit and set up in that new office location.

We will work up a plan on the deadline that you provide us with. We will work with one office at a time to ensure that your employees are not disturbed by this relocation at all. We will provide temporary office location if you require any such services. We have huge storage facilities where we can temporarily set up your office for your employees to work from in order to avoid the commotion and disturbance that will take place when our movers are packing and moving all your office equipment. This really helps companies in avoiding any delays and off days and helps them move to their new place without having to compromise on their business or working days.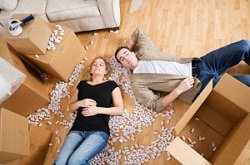 Packing for business equipment is not the same as packing home appliances and furniture. You need a whole new range of professional and higher standard packing materials and supplies. But you don't have to worry about any of that because we have all the right materials stocked up in our offices. When you get our packing service we sent our team to your office location with all the materials that they will need to do your job. This means that you don't have to waste any energy or time in finding the appropriate packing stuff for your relocation. We will handle it all for you and ensure that all your belongings arrive at your new location in perfect condition.

Moving into your new office will not only involve shipping your equipment and office furniture, but will also mean that you will have to install every phone, computer, printer, and other devices again from scratch. But don't worry because we have experts who can do all your installation for you to ensure that everything is set up the way you wanted it. Then all you will be left to do is to move in with your employees and enjoy the newly set up office location of yours. It's as easy as that with Man and a Van London. Avail this great service now by calling at 020 8746 4384.