---
ENJOY OUR PROFESSIONAL PACKING AND REMOVALS SERVICE FOR MOVING ABROAD: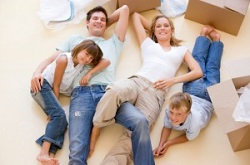 Moving abroad can be one of the most nerve wracking experiences ever, especially if the country you are going to is one that you have never visited before. New places are always different and have their own culture and ways of doing things. There is a lot you have to learn about that country before you can settle yourself in. But before you even get there, one of the biggest challenges is the relocation process itself which most importantly includes taking all your belongings with you in that new country in order to settle down. But luckily you have Man and a Van London to help you with that. You know all that is involved in moving abroad, so you should delegate as many tasks as you can to others that you know can be handled well. Just call us at 020 8746 4384 to learn more about our international relocation service package.

Moving to another country is not the same as moving into a new home in the same country or city you already are living. If you are moving abroad you most certainly will be moving your work and life with you which just mean that you have a lot on your plate right now to not bother yourself with the packing of your home. You want to make sure that you have all your possessions with you in order to feel at home in this new place, yet there is so much that you don't have the time to pack it all and take with you. We are very familiar with this feeling that people struggle to sort out and yet fail again and again. But now that we are here you don't have to worry about anything at all. We can help you very well with your luggage and your shipment. We have been shipping luggage abroad for more than ten years and understand the international shipment process very well.

The legal aspect of moving your belongings to another country is another grueling process. Each country has its own laws and regulations and becoming familiar with them in time can be difficult. But since we are the experts in this area, our employees keep themselves updated on all the new laws and regulations of each country. This helps us in performing more efficiently and in avoiding fallbacks. Just let us know the country that you are moving to and you're moving date, and leave the rest to us. We will sort out all the legal documents and make sure that there is nothing you are missing out.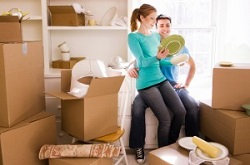 When it comes to the packing of your luggage, Man and a Van London is more than glad to assist you with that too. You will need a lot of materials and packing supplies and that just means more time being spent on going to the supermarket and finding all these materials. So why not just delegate that task to us too. Our offices are always stocked with all the professional packing materials that can be required for shipping both locally and abroad. We can send over a team of experts to your home and they can pack all your belongings for you in a very professional and safe manner. Our experts will ensure that none of your delicate items will be compromised in the shipment. With our expert hands all your stuff will arrive at your new home in exactly the same condition.

If you want to book our international relocation services all you have to do is call at 020 8746 4384. Our customer care representative will get your details and will connect you to the concerned expert.