---
WHAT TO REDEEM BY GETTING OUR MAN AND VAN SERVICE: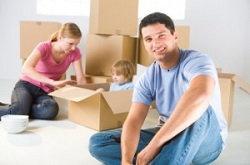 Within no price at all, you can hire the services of Man and a Van London and get your relocation job in no time at all. Whether you need to move just one parcel or you are looking to move the entire possessions inside your home, we are here to assist you throughout the process. We have a very large team of movers available to take care of your needs whenever you request them. We also have a huge fleet of vans available at our disposal at all times. Our vans come in all sizes and we dispatch the van that is most suitable for your luggage. We are proud of the service that we deliver to our customers because we have often received amazing feedback along with repeat orders. Just call at 020 8746 4384 if you are interested in receiving details on our package.

The reason why we are the number one service provider in London is because we dedicate our hard work towards our employees. We make sure they receive the right training and know exactly how to deliver the job in the best possible manner. This focus on our employees helps us to deliver impeccable service to our valuable customers time and time again. Our customers have never given us any negative feedback and have always been more than satisfied by us. Our movers and workers always take the time out to make sure they fully comprehend what your situation is and what your unique needs are. Based on that, they then make their best to come up with a solution that will suit you perfectly. Finally our workers are known to do their jobs in a very timely fashion in order to save our customers both their time and money.

Man and van is one of the lightest removal services being offered by Man and a Van London. This service is what any person would need if they are looking to move around something from one location to another. This basic service involves the usage of a van along with one mover. We guarantee that the mover dedicated to your relocation job will take the utmost care when loading and unloading your boxes so nothing inside gets damaged or ruined. We promise to transport all your goods in the most secure and safe manner. We have our vans installed with the latest tracking systems so that we always know exactly where your goods are being driven.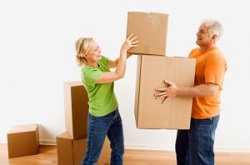 The movers that we have at our facility are especially trained on how to transport goods safely depending on their unique nature and size. They start the process by first creating their own inventory list of each item that they plan on shipping in the van in one go. They mark off each box and item in the inventory to ensure that no item or box gets left behind. This inventory list acts as a record which is also given to the customer so they can see how their goods have been transported.

The same process applies when we take goods from our customers to store in our storage facilities. We keep track of all the products and items that are being stored and all the items that are then retrieved. This list is also provided to the customer so that they know we are keeping a check on everything. We do not require any prior notification when you need to take your belongings out. Our automatic system takes care of everything with no problem at all. Our facilities are fully set up with the latest security systems along with superb CCTV cameras to offer full protection. With one simple phone call to 020 8746 4384 you can have your storage room booked.