---
What client say's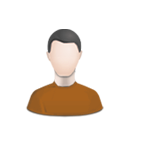 Moving Van London supplied a reliable moving van when we wanted to move our daughter to her new flat in another area. We didn't have a massive load but needed a larger vehicle. This company provided quality removal van hire at affordable rates...
Antoinette B.
They told me that office removal was going to be one of the toughest times in my life. Turned out it was the sweetest in a long time. I talked to London Man with Van on the phone and asked them to come and take a look at the office and they told...
Kevin
Simply put, my office is a mad house even at the best of times. With so many people coming and going, employees and otherwise, sometimes I don't know which way is up. Which is why I needed someone who could take complete control when it came to my...
Aaron C.
These guys are super-men, really. I have a lot of heavy furniture around the house and I thought that trying to move it with my brother and my husband would not suffice. So we hired a couple of movers from ManandaVanLondon. They were more than...
Helen Clarke
I was getting older and found it hard work getting around. My home was too big so I was renting it out. I was moving into a small flat and only wanted some of my most precious belongings moving. I had heard some good response about a local removal...
Cora Bell
It is very important that a removal is not taken too lightly. I find that many people try to do it themselves, and get undone by it, in a variety of different ways. I have never been so ridiculous, and have always used a top quality service for...
Benjamin P.